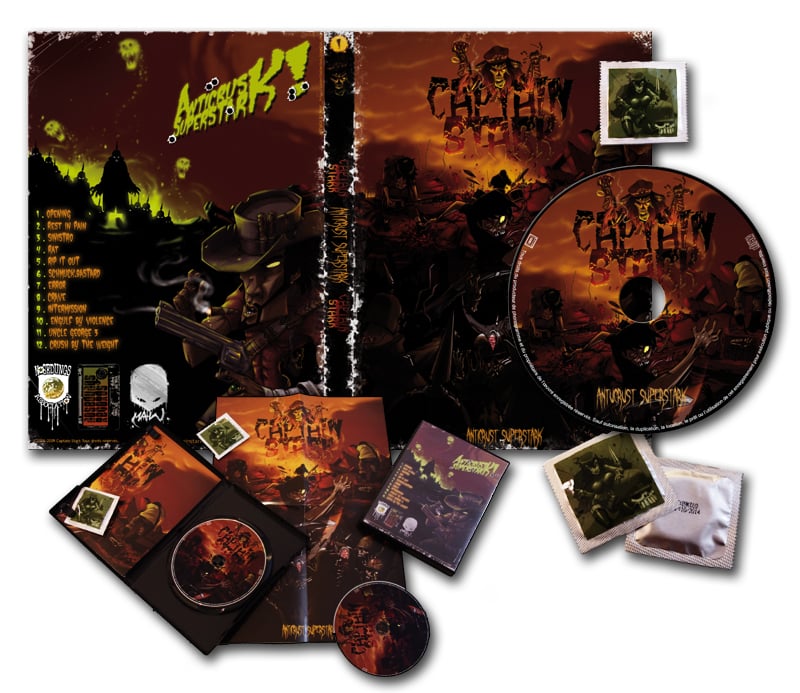 Album Anticrust Superstark
€

10.00
---
---
Enregistré courant 2009 Anticrust Superstark est le premier album de Captain Stark. Composé comme un film trash, chaque piste est le chapitre d'une longue descente aux enfers.
12 titres qui suintent la violence par tous les décibels :
Opening
Rest in Pain
Sinistro
RAT
Rip it Out
Schmuck.Bastard
Error
Crave
Intermission
Engulf by Violence
Uncle George III - And the Desert of the Damned-
Crush by the Weight
Tiré à 1000 exemplaires, la jaquette contient en plus du CD un livret/poster et une capote Stark. L'artwork est signé du grand Maw et vaut plus que le coup d'oeil.
Teaser téléchargeable ici ici.
Bien accueilli par la critique :)